Smart Personas are your personal AI assistants. There are currently two different personas to choose from:
FYI.AI is a creative co-pilot. It is best used as an aid for creative writing.
FYI.ME is a project management tool and coach for personal development. It's best used as a tool to stay organized and achieve your goals.
Note that FYI.ME is still under development and some functionality may not work as intended.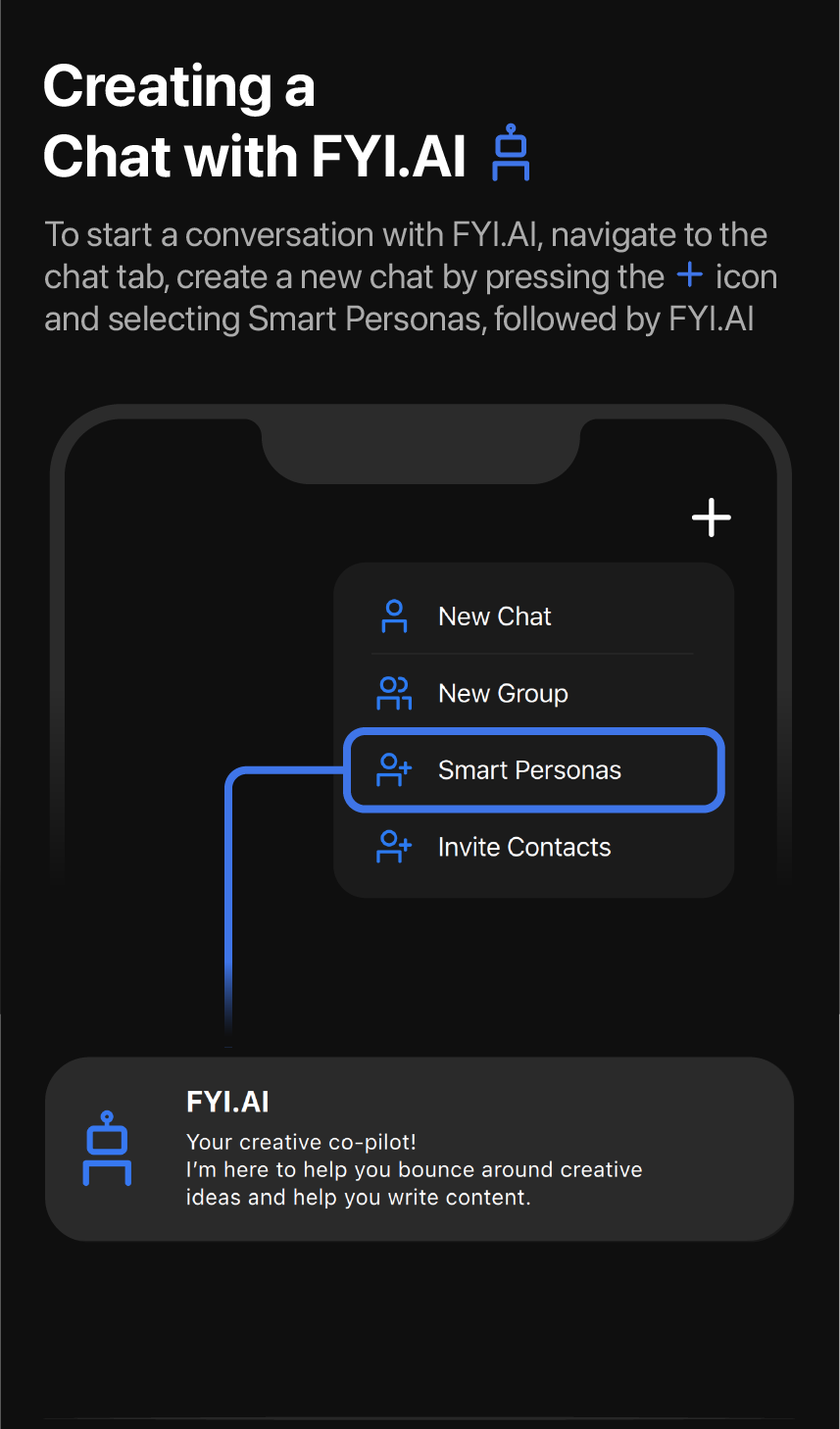 To start a chat with a Smart Persona:
Navigate to the chats tab.
Tap on the '+' icon in the top right-hand corner.
Select "Smart Personas."
Choose from the Persona options.
Disclaimer: Smart Personas are creative AI. Please use it as a creative companion. These chats are not encrypted but sent over a secure channel to an external service in order to generate creative responses. Although we have safeguards in place, the system may occasionally generate incorrect information. It is not intended to provide real-time news, medical advice, or legal advice. Our goal is to make AI-generated content as safe as possible. We encourage creators to use smart personas in an ethical and responsible way. We do not tolerate usage that is against our terms of service. FYI.ME is still under development and some features may not work as intended.